Beverly Furlin

October 4, 2004
---
When I Must
Leave You


When I must leave you for a little while.
Please do not grieve and shed wild tears and hug your sorrow to you through the years.

Beverly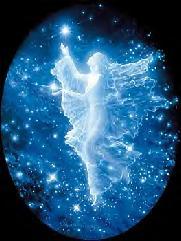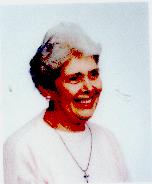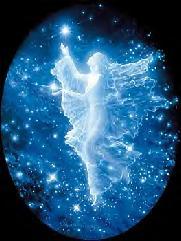 But start out bravely with a gallant smile;
And for my sake and in my name
Live on and do all things the same,
Feed not your loneliness on empty days,
But fill each waking hour in useful ways,
Reach out your hand in comfort and in cheer
And I in turn will comfort you
And hold you near;
And never, never be afraid to die,
For I am waiting for you in the sky!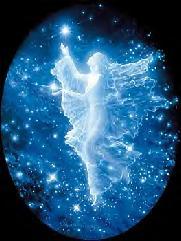 Bev Furlin...October 4, 2004




We come together today...grieving the death of Bev Furlin: for 49 years-a wife, companion, friend to Lou, mother to Chris and Maria and grandmother to Rena...sister, friend, woman of faith...a prayerful woman...a valiant women.

Even when death is expected, it seems we, who survive, are never really prepared...Since you and I haven't seen the other side of death we think of death as an ending of a human life and the ending of our relationship with that person, but our faith tells us that neither of those views is completely true.

We believe that in Jesus, life is not ended but changed...We don't know exactly what that will be like but it seems that Bev had several experiences that let her touch into the life on the other side and talk with loved ones who had gone before her....like her mother in law--- We don't know if she saw the "tunnel and the light that some people speak of" but she saw something--she experienced that there is life on the other side of death and that our relationships, all the ties of friendship and affection that knit us together throughout our lives do not unravel with death....in the communion of saints, Bev is alive and is with those who have gone before her and is still with us, loving all of you who loved her.

Our response psalm tells us: that Bev has been led home (to heaven) and is being held carefully close--to the heart of God.

And, as we heard in our second reading, our faith proclaims that those who believe, death is not the end. As God raised Jesus from the dead, God will also raise Bev and all of us who believe so that we may be with the Lord, and with her, forever.

Since Bev picked the music, we have a peek into her heart...her faith. The song that gathered us together "Morning Has Broken" is true for her now, more than ever before...Bev is freed from the darkness, pain, and suffering of her cancer and is in the light of a new morning- that light is Christ...she is with Christ in the kingdom of God...she is in heaven and she is alive!

Bev was a disciple of Jesus...woman of strong faith...she prayed a lot...she was in communion with God daily in prayer.

She lived out her faith--discipleship by putting her faith into action...reaching out and caring for others as we heard in the gospel...serving others through a variety of ministries: Eucharstic minister, a member of the parish council, a religious education teacher, a sponsor for people who wanted to become Catholic..she knew from the inside out what that experience was like because she, herself, was a convert...she loved her ministry as a sponsor and was enthisiastic in that service.

Bev's discipleship led her to serving Christ in others...trying to do what would please others...never speaking a bad word about anyone; she could accept others even if she didn't always "like them". She was always "gracious"...what most of us remember is her smile...her smile took you in and welcomed you, no matter who you were...a smile that invited you into her space and made you feel at home.

The Gospel today told us that we are judged on how we cared for the needs of others. Bev found all kinds of ways to live this Gospel call...as our first reading said: let her works praise her at the city gates and give her the reward of her labors.

Finally, Bev had immense patience... Lou would probably tell us she needed it to live with him...be that as it may her patience sustained her in her suffering...you would ask how she was doing and it was always "fine" even when she was in pain... she did not complain even when she had reason to.

We come together today not only to pray for Bev and remember all the gifts she gave us by how she lived but we come especially to celebrate our faith...our belief that because Jesus died and rose we too will rise with him to new life...and share with him and all those we love forever.

For those who believe, death is not the end. Bev shared life with the Lord all of her days here on earth;she now shares life with God forever...as our closing reminds us that Jesus is the life that'll never, never die...he lives in us and we in him and he is the Lord of the dance...Bev is now caught up in that great dance forever. We grieve her going forth from us and yet we celebrate her new life in the kingdom of God. Death is not the end...but, a transformation...the beginning of a new kind of life. That is our faith. Bev knows it and we claim it today in the midst of our tears and sadness...death is not the end... it is a new beginning!


---


Beverly A. Furlin age 76 years, died Wednesday, Septmber 29, 2004 in Bay Regional Medical Center. She was born August 21, 1928 to the late Haven and Gertrude (Osterman) Davidson in Bay City where she resided all of her lifetime. Bev was cashier at the Empire Theater and also employed in sales at the Mary Ann Dress Shop where she retired in 1990.

She is survived by her husband, Louis Furlin whom she married on February 19, 1955 in St. Joseph Church; her son Christopher Furlin of Fox Island, Wa; her daughter: Maria Straley of Kawkawlin, her granddaughter; Rena Osborne; a brother, Robert (Patricia) Davidson; a sister-in-law; Connie Davidson; and special friends, Richard and Roberta Behmlander.

Besides her parents, she was preceded in death by two brothers; Kenneth and Haven Davidson II; two sisters-in-law; Bonnie and Virginia Davidson; her niece, Patricia Davidson, and her nephew, Haven Davidson III.

The Funeral Mass will be celebrated Monday, October 4, 2004 at 10:00 AM in St. Joseph Church. Rev. Dale Orlik will preside and internment will follow in St. Patrick Cemetery. The Vigil Prayer Service will be held Sunday at 7:00 PM in the Trahan Chapel. Memorial contributions may be designated for St. Joseph Church or Bay Visiting Nurse and Hospice. Visiting hours will be Saturday and Sunday from 2:00 PM to 5:00 PM and 6:30 until 8:30 PM in the W.A. Trahan Funeral Chapel, and on Monday in church after 9:00 AM.

The family would like to thank the caregivers of Bay Visiting Nurse & Hospice; Karen, Vicki, and Sr. Kay, and especially Sr. Maria Goretti, Sr. Gail, and Sr. Joanne for their compassionate care given to Bev and her family.


View Guestbook
Sign Guestbook
---



Courtesy of rj and lo Land

*
*.